Camp is now in full gear with all of our swim, sports, and arts programs, as well as specialty activities and special events.  Campers are in their instructional swim groups, sports leagues are in motion, as are theater rehearsals, arts and crafts projects, and so much more.

Last week was highlighted by the following special events:
Monday was Crazy Hat and Hair Day. All of the campers and their counselors wore their best Crazy Hats and Wild Hairdos.
The Cheyenne Boys and Girls participated in Boat Races.
2nd year campers also received banners on Monday while 3rd and 4th year campers received commemorative shirts on Tuesday to celebrate their tenure.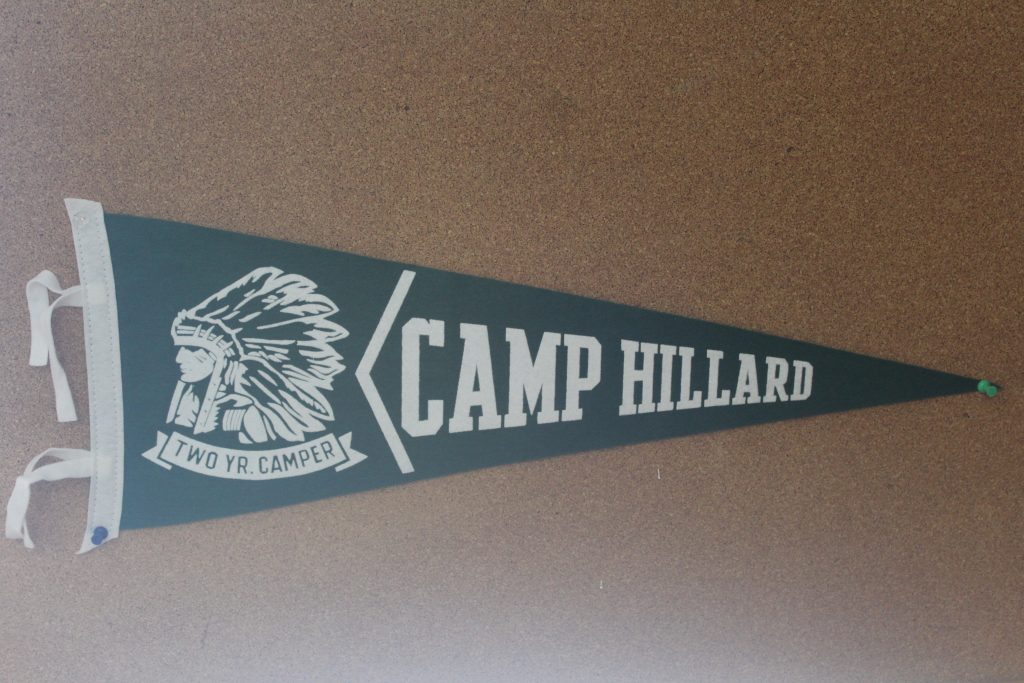 We took our Group Photos on Tuesday; everyone was looking sharp!
Also on Tuesday, the Apache Iroquois boys and girls and the CIT's headed out to Playland for some thrilling rides and entertaining attractions.  
We enjoyed the Festival of Fun and an All-Camp Cookout on Wednesday.  It was quite a day, highlighted by inflatables on the fields and at the pools, Castle Ball, a Gaga center, and a multimedia experience at the Creative Arts Center.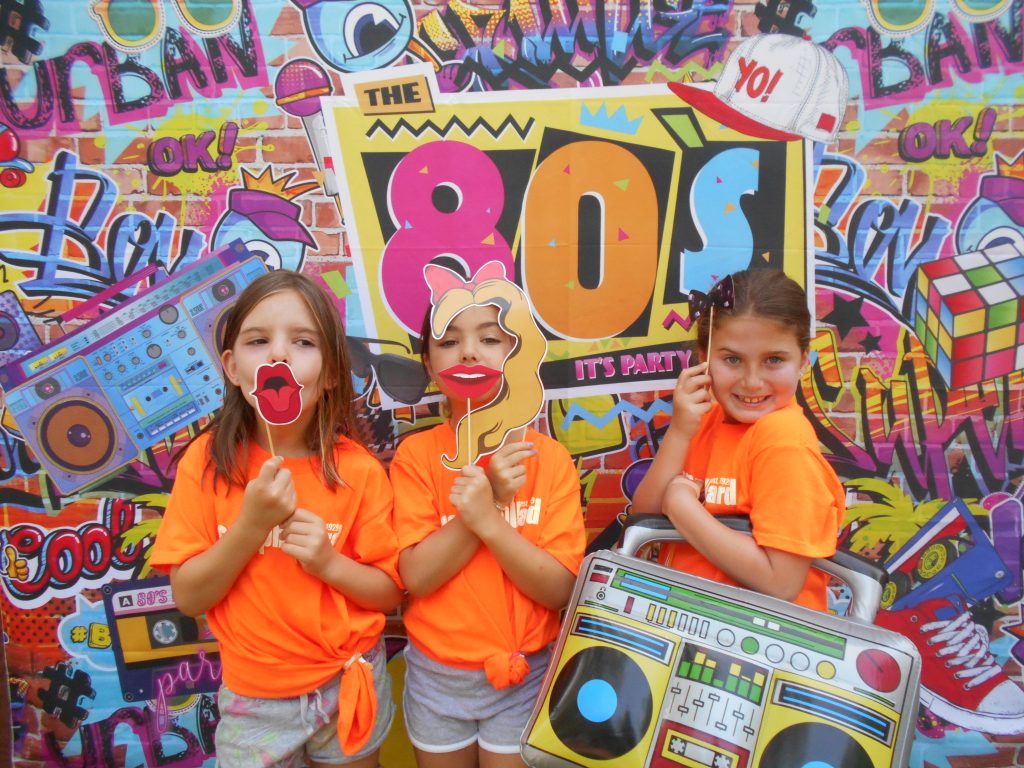 On Thursday, 5th year campers attended a special party, enjoyed ice cream cake, and received a Camp Hillard pillow.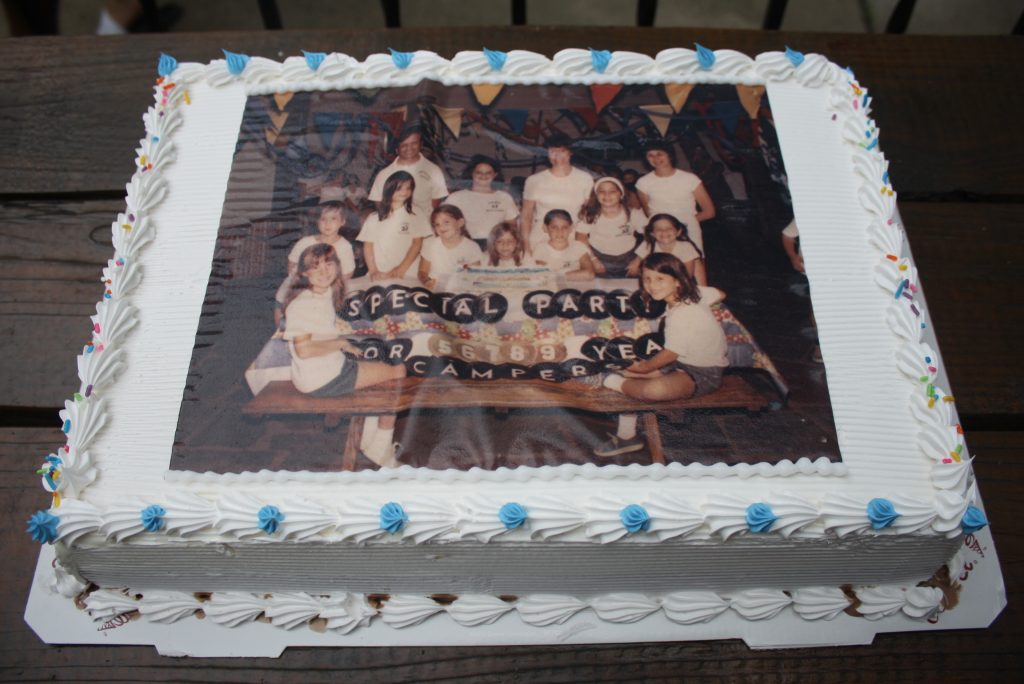 On Friday, campers who have been here for 6 or more years, celebrated with a special breakfast; pancakes, french toast sticks, tater tots, eggs and turkey sausage.  They also received an extra special gift in honor of Camp Hillard's 91st summer; an embroidered Land's End style tote-bag, perfect for toting to the Beach or the Club, to the Gym or to the Market!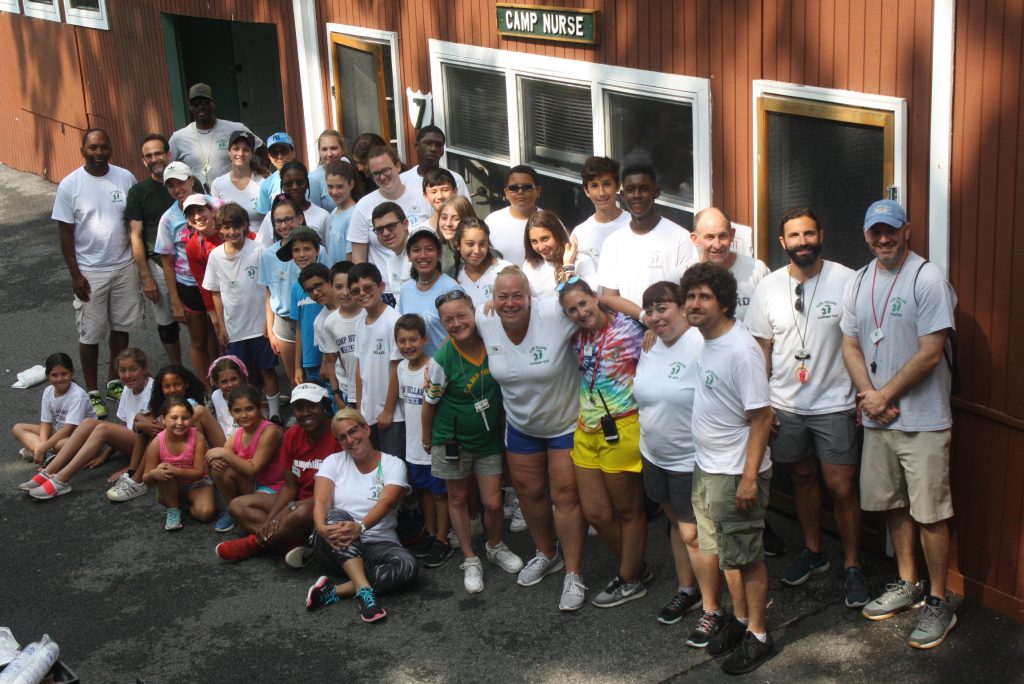 Camp Hillard's Swim Program is off to a great start. All campers have been assessed and placed in their appropriate swim lesson group. The campers have been assessed based the American Red Cross Learn to Swim Program and the Camp Hillard Aquatic Groups by certified Water Safety Instructors. Afternoon swims are for play and fun. Campers swim with their friends and are able to use different pools throughout the week. Many campers enjoy a ride on the water slide, while some have fun playing with rings, beach balls or noodles. The deep water challenge is offered to any Junior Camper that is interested. Once campers have passed the deep water challenge they can use the diving board. Every Cheyenne and Comanche group has taken at least two trips down the "Great Green River," the water slide located at South Campus.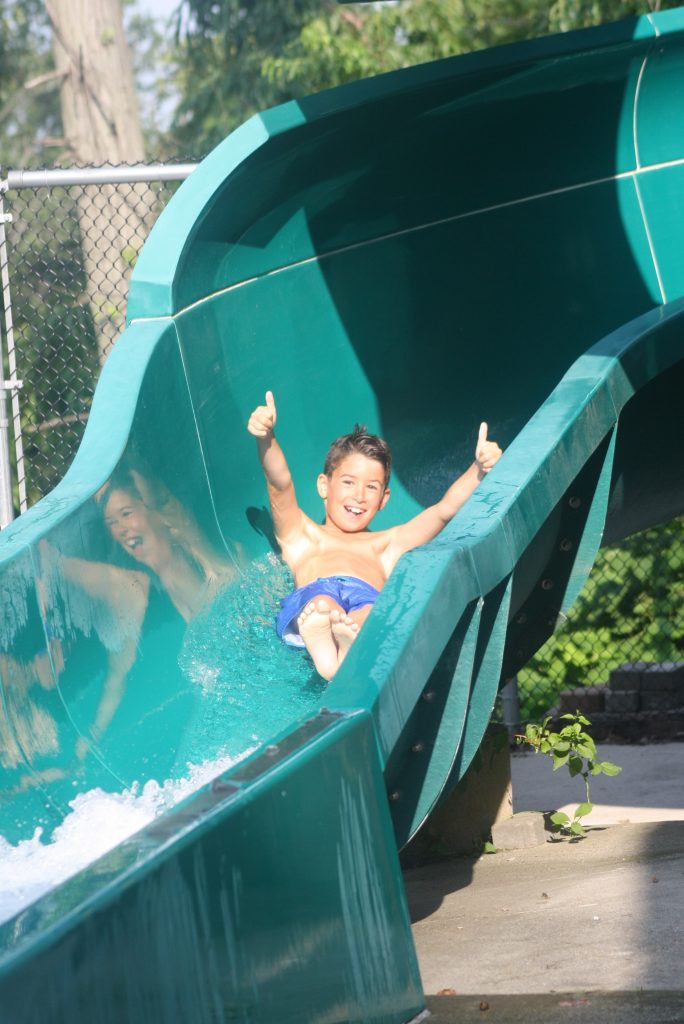 Campers at the Main Complex have also experienced some very exciting special events. Campers participated in the annual Boat Rides, with everyone getting a chance to race across the pool in out inflatable boats. Also, Junior Campers had a great time getting wet at the car Wash, or running across the Arctic-themed inflatable pool float during The Festival of Fun. Music Friday is a huge hit as campers get to listen to tunes as they enjoy afternoon free swim.

The Theater staff is busily preparing for their shows. In junior camp, the Huron and. Cheyenne Girls are enjoying the songs from the classic musical Mary Poppins. Meanwhile, the Huron & Cheyenne Boys are learning about soul music in their show Motown.

Speaking of Visiting Days and Evenings, the Cherokee Boys enjoyed a very successful Visiting Evening on Wednesday. While Visiting Days are always fun and exciting, there is something extra special about a Visiting Evening; campers get the opportunity to stay after camp has ended, where they get to enjoy a Tribe Dinner at South Campus before family and friends arrive for the evening program. The Cherokee boys showed off their progress at swim before hitting the courts and the hockey rink to showcase their athletic skills. The Comanche Boys are looking forward to another exciting visiting evening on Monday!

The Sports Program is also off to a great start this summer. . The Junior Campers have done a wonderful job playing baseball and softball. They have been working hard on the skills of throwing and catching, hitting live pitches, and running the bases. The Cheyenne Boys have also been working on their baseball skills. The boys have learned how to use pitch backs to not only work on their throwing but also their fielding skills.
The Cherokee Girls have also spent a lot of time on the softball field. The focus for the last couple of weeks has been practicing situations. "You have the ball, now what?" Hitting skills and fielding skills have shown great improvement.
Soccer has been a major focus over the past few weeks for the Cheyenne and Comanche girls, who have been working on their throw-ins and trapping, shooting a moving ball, as well as honing and refining their dribbling and passing skills.
The Iroquois, Navajo, and Apache Girls have also been hard at work on the soccer fields. They have been focusing on following their passes, shooting a moving ball, and dribbling.
The Iroquois, Navajo, Apache Boys as well as the Comanche and Cherokee have been working on their basketball skills. Shooting, passing and zone defense have been stressed by the sports counselors and the carry-over has been seen in game play. Their skills are getting better each day. The Sports counselors are very excited over the improvement.
Sports Leagues are in full swing and are going well. Exciting Intra-Tribal competitions take place daily on the hockey rink, the soccer fields and the basketball court, on the baseball and softball diamonds and on the flag football gridiron.
This week will again be very busy. Here is what's on tap:

The Cherokee and Navajo Boys and Girls will be visiting Powerhouse Studios on Monday.
The Pawnees and the Chickasaw Boys and Girls have their Visiting Day on Tuesday,
There will be lots of excitement at the pools with the Junior Camp Swim Luau on Wednesday and the highly anticipated Crazy Dive Contests for Middle and Senior Camp.
The Comanche Boys Visiting Evenings will take place on Monday and Wednesday.
Friday is our annual Song and Cheer contest. The campers have been practicing every day for this big event. Make sure to have your campers wear their Tribal T-shirt.
Marshmallow Roasts and Ice Cream Parties continue, Talent Shows and our regular programming schedule continues!